Which greenhouse gas and air pollutant emissions does freight transport cause? This is increasingly relevant for consumers. Using the online emissions calculator "EcoTransIT World" co-developed by INFRAS, logistics firms and enterprises can calculate their emissions – for example for annual reports and sustainability reports.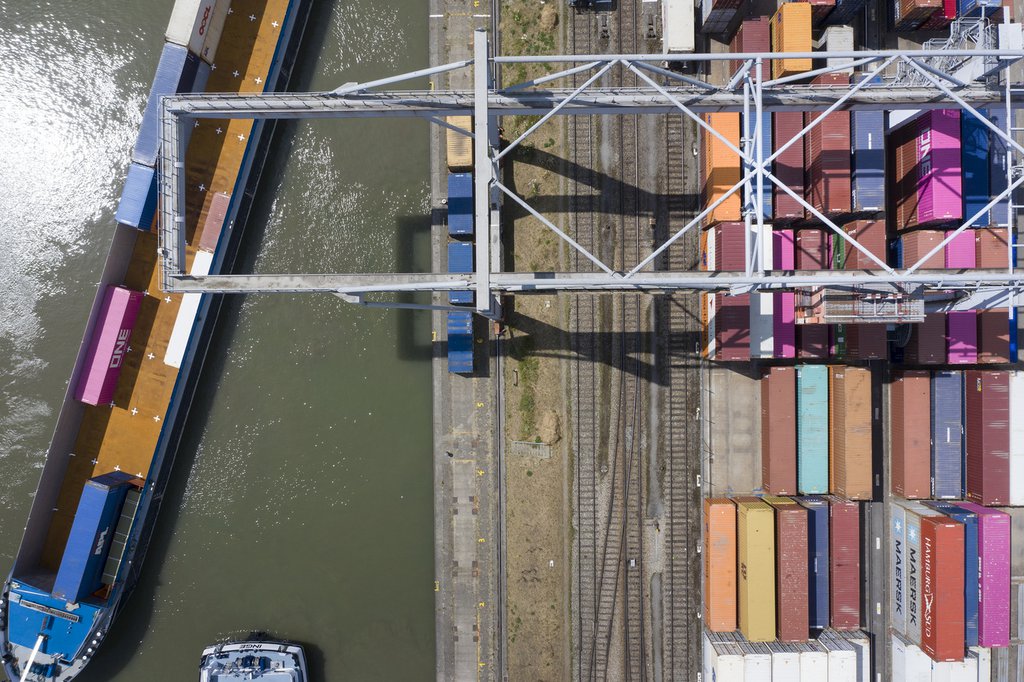 Free online calculator and mass calculation tool for transport firms
The online emissions calculator EcoTransIT World (ETW) is available in two versions. The free online version is public and permits the calculation of energy usage, greenhouse gas emissions, air pollutant emissions, and external costs of global freight transport via truck, rail, ship, and air. The "Business Solutions" are intended for enterprises: In addition to mass calculations, they offer a precise computation of transport emissions. The target users are shippers, haulage contractors, carriers, or other businesses associated with freight transport. Many large enterprises – among others, DB Schenker, DHL, Géodis, Hapag-Lloyd, Kühne+Nagel, Nestlé, and Michelin, for example – use this software to compensate their freight transport pollution emissions.
Continuous updates of data and methodology by INFRAS
EcoTransIT is developed and run by the Ingenieurgesellschaft für Verkehrs- und Eisenbahnwesen IVE mbH Hannover (Germany). INFRAS, the Institut für Energie und Umweltforschung (IFEU) Heidelberg (Germany), and the Fraunhofer Institute for Material Flow and Logistics IML are responsible for the methodological base. INFRAS contributes the scientific methodology for ocean and inland waterway freight shipping, air freight, and external costs. A common methodology report summarizes the details. For road transport, the EcoTransIT methodology is based on the Handbook Emission Factors for Road Transport (HBEFA), of which INFRAS is the main developer. The calculation of energy consumption and greenhouse gas emissions complies with the European standard EN 16258.
Free version and business software
Energy usage and emissions of transport chains can be calculated on the EcoTransIT website at no cost. The website also contains further information about the Business Solutions.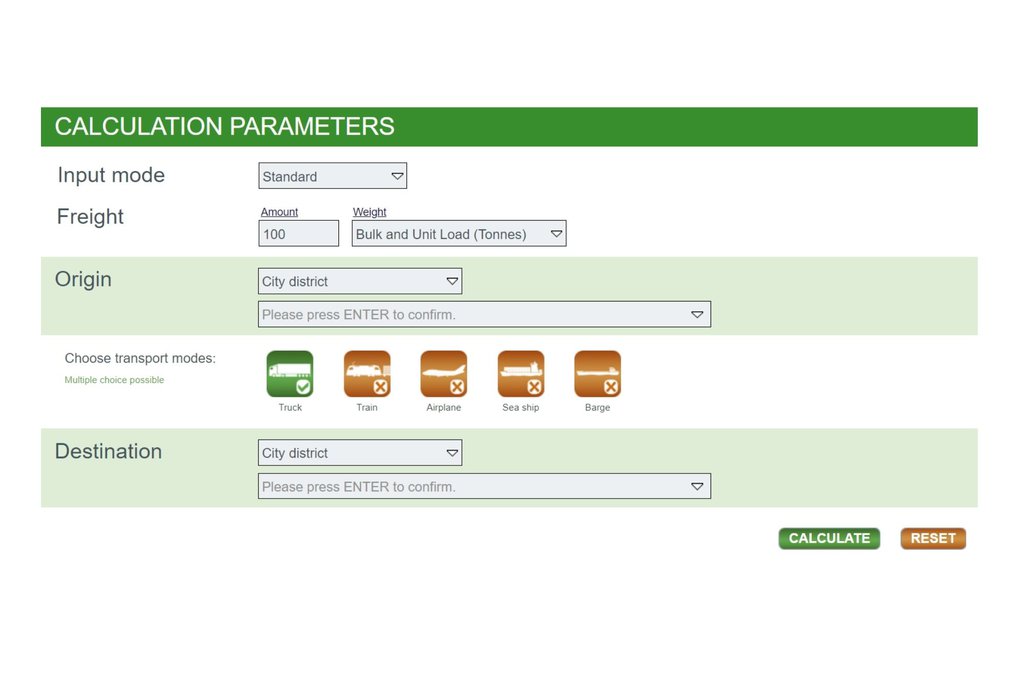 Project team