Preventing illegal logging, tracking energy production, and correctly allocating emissions under the polluter pays principle – all of this is possible with blockchain technology. The new Navigating Report 2021 from the Climate Ledger Initiative presents the results of climate-related pilot projects making use of blockchain and other innovative digital technologies.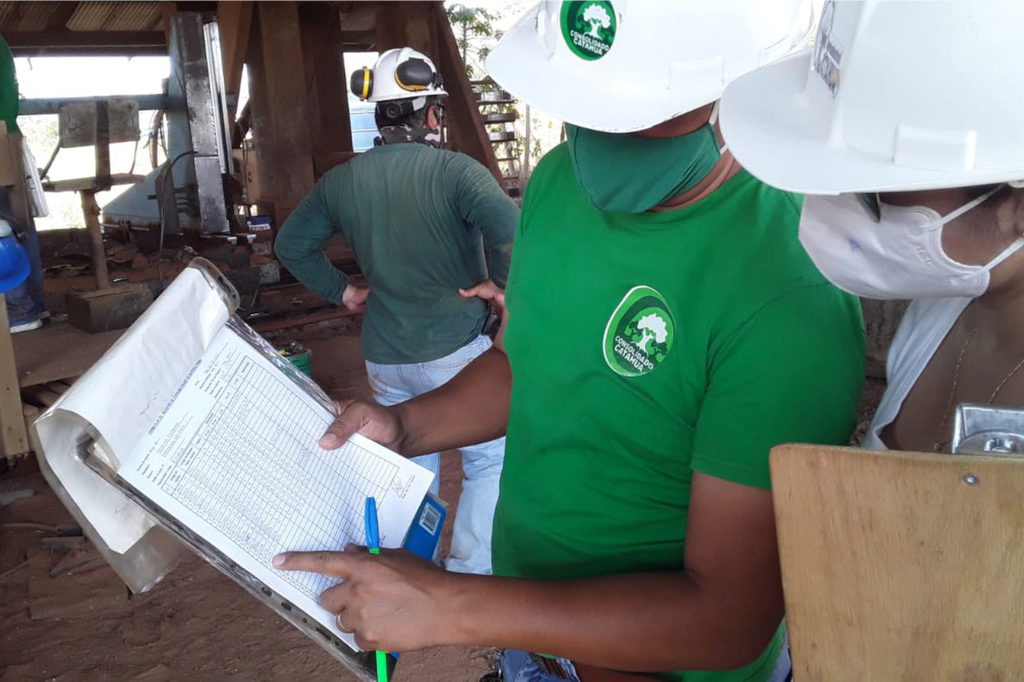 The most recent UN Climate Conference, COP26 in Glasgow, demonstrated the need to implement specific measures and finally move from pledge to plan to performance. The Climate Ledger Initiative (CLI) is therefore supporting pilot projects in developing countries. Various technologies are being tested with a view to securing transparent, verifiable data from climate protection projects.
Wood Tracking Protocol WTP – blockchain to prevent illegal logging
80% of logging in Peru is illegal. Digital platforms, encrypted using blockchain, seek to ensure transparent, tamper-proof data along the supply and processing chains, and thus curb illegal logging activities. Legally felled logs are given a QR code. An app records where they are felled, shipped and processed. This provides information about origins and transport routes at the point of purchase, enabling customers to specifically opt for legally felled wood products.
Other pilot projects in Kenya, India and Chile
The FairClimateFund is supplying cookstoves to 100 households in India. Sensors analyse cooking practices and their impact on the climate.
Green Tracker Chile measures greenhouse gas emissions and resource savings from renewable energy generation, waste recycling and e-mobility.
Climate Risk Insurance in Kenya makes direct payments to 50,000 smallholders. These payments are triggered automatically by satellite weather data.
The OpenHAP team manufactures low-cost sensors locally in Kenya. They measure the effect of various cookstoves on indoor air quality in slum dwellings.
Subsequent findings
A lack of internet connections and limited use of smartphones both cause issues in many regions. Low-cost technologies are becoming increasingly important as they can be distributed cheaply and easily, enabling verifiable data to be obtained. Project manager Madeleine Guyer: «Collecting data by hand is inefficient, prone to error, and above all open to tampering. Blockchain is efficient and provides the political world with robust, transparent data as a basis for decision-making.» The report shows that cooperation with governments is vital in order to overcome local hurdles and facilitate access to digital platforms.
More information
Project team