Financial markets play an important role on the journey to a low-carbon future. Luxembourg has positioned itself as a pioneer for sustainable investments with the Luxembourg Sovereign Sustainability Bond. On behalf of the Luxembourg government, INFRAS developed together with 4Climate and other partners the first impact report that measured both the CO2 emissions that were saved as well as additional environmental benefits.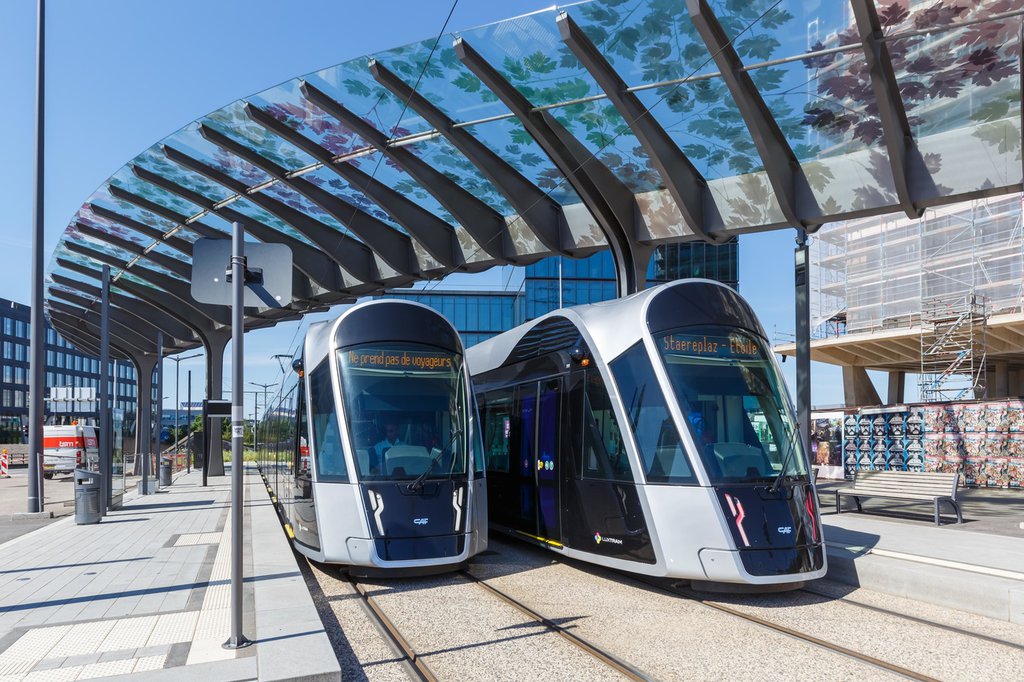 Representatives from 197 nations are negotiating the further realization of the 2015 Paris Agreement at the Glasgow Climate Change Conference. A key aspect of the negotiations is the funding of climate protection measures.
The Luxembourg Sovereign Sustainability Bond as a pioneer
The Luxembourg government issued – as the first European nation and AAA rated country – the Luxembourg Sovereign Sustainability Bond. Investments worth EUR 1.5 billion will flow into at least 65 social and sustainable projects by 2022. For example, new tram and rail lines will be funded in Luxembourg in order to reduce private motorized traffic. These investments contribute to saving almost 290'000 tons of CO2 emissions. A further goal is the promotion of biodiversity; for example, 8.6 hectares of natural habitat will be protected. Moreover, social housing will be supported with the investments; people with low income will thus obtain living space at a lower rent.
The impact report offers transparency for investors and helps to prevent "green washing"
In order to thwart "green washing" in the financial markets (see earlier study), the Luxembourg Sovereign Sustainability Bond focuses on clearly defined projects that are to be funded. The published first impact report informs investors how funds were allocated and the effects they had – this creates transparency in the market for investors.
INFRAS compiled the impact report including the methodological guide and calculations of impact in accordance with international standards as a consortium with 4Climate, Beissel & Ruppert, and Efor-Ersa.
Further information
Project team