Electric vehicles are on the rise. It is for this exact reason that pertinent questions keep popping up about the batteries of electric vehicles. On behalf of the Swiss Federal Office of Energy, and together with the Swiss Federal Laboratories for Materials Science and Technology, INFRAS has prepared a background document to answer these questions. It has a modular structure and addresses the life cycle of a battery, from raw material extraction to disposal.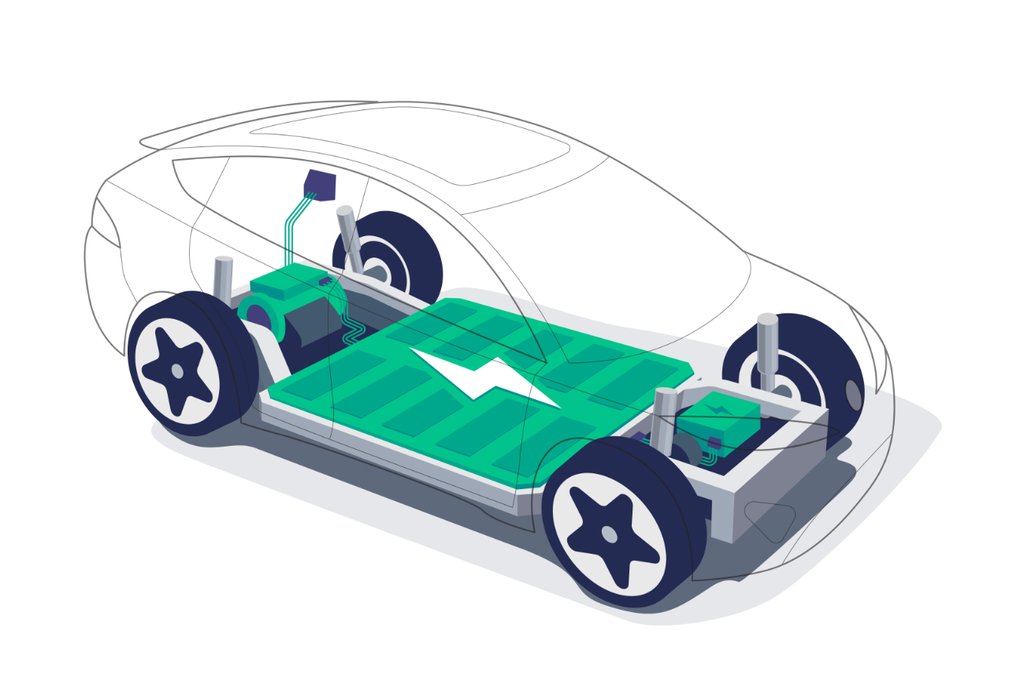 Batteries are the key to the decarbonisation of transport. That is why INFRAS, together with the Swiss Federal Laboratories for Materials Science and Technology (Empa) on behalf of the Swiss Federal Office of Energy (BFE), conducted a broad study of the literature and addressed pertinent questions. The background document is aimed at mobility industry players, public administrations and media professionals.
Background document: the life cycle of a battery
The document answers the questions along the life cycle of a battery. The phases of a battery's life cycle consist of raw material extraction, the production of battery cells, usage of the battery and the end of its life. The background document also addresses general questions, explains the materials and components and shows the life cycle assessment of batteries. The information is structured according to technical, ecological, economic, safety-related and social aspects.
Life cycle assessment of an electric vehicle
After a service life of 200,000 kilometres, an electric car has emitted half as much climate-damaging gas as a comparable diesel or petrol car. Electric cars start out with a larger ecological rucksack than ones with combustion engines, however. This is due to the traction battery. The manufacture of this battery is responsible for nearly 20 per cent of the emissions from producing an electric vehicle. That being said, the electric car harms the environment less with every kilometre driven.
An electric car is four times more energy-efficient than a comparable combustion engine vehicle
Apart from tyre and brake abrasion, electric cars do not cause any further emissions. Their energy consumption is low. Electricity production creates a smaller environmental impact than fossil fuel production. The industry is also further developing recycling. At the end of an electric car's life, important materials are recovered, especially battery components.
INFRAS evaluated scientific literature and study reports from academia, public administrations, NGOs and the private sector for the background document. Information from industry and practice was also used. The document is also intended to serve as a reference work for interested parties.
More information (in German)
Project team