In addition to the national effects of climate change, the international impacts of climate change are in particular an increasing risk factor for the German economy. A research project commissioned by the German Federal Environment Agency that lasted several years analyzed which impact chains affected international trade. The study makes clear: both governmental and private stakeholders will be increasingly challenged.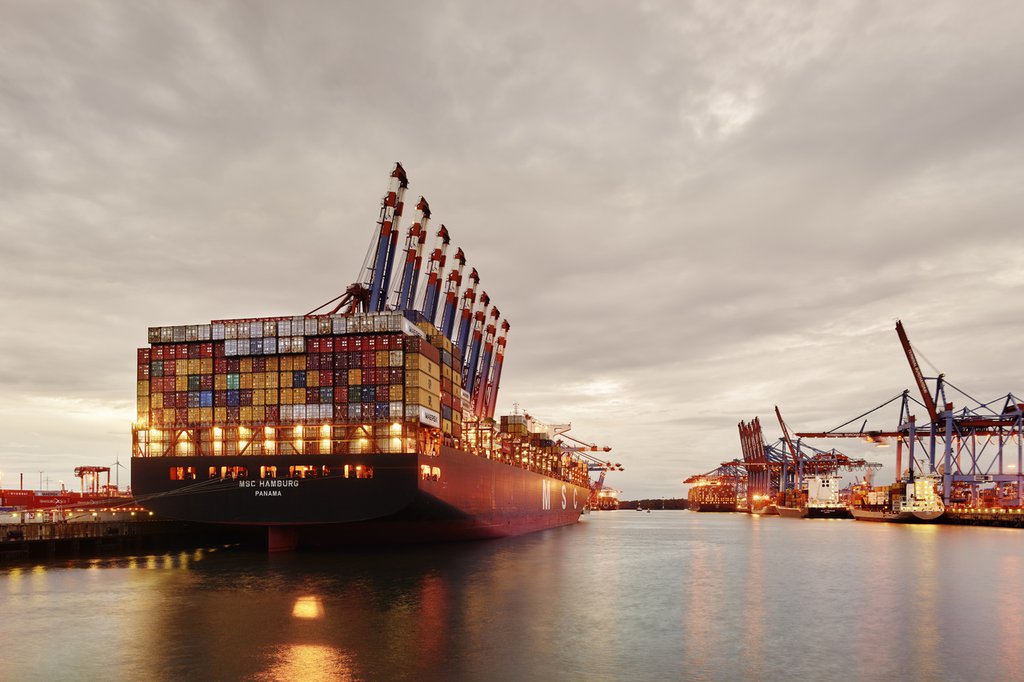 Germany is perceptibly exposed to global climate change. Extreme weather events due to climate change that occur outside of Europe especially affect the Federal Republic of Germany with its close international connections. A scenario analysis in the framework of the Impact CHAIN research project demonstrates this clearly. INFRAS (lead) together with the universities of Graz and Frankfurt/Oder and the Atlas Environment Law Advisory analyzed the impacts of global climate change for Germany on behalf of the German Federal Environment Agency. (Here is the complete final report.)
Systematic analysis along impact chains
German enterprises have close international connections. The Federal Republic of Germany maintains global trade connections. Some of the trading partners are countries that are highly vulnerable to climatic changes. What are the consequences of climate change in the various regions of the globe on German foreign trade? To determine this, the study analyzed various impact chains systematically. INFRAS associate partner economy and environment Martin Peter: "This allows us to assess the potential economic risks and opportunities of global climate change for Germany." The impact chains illustrate how the consequences of climate changes in various regions of the world affect the German economy: If, for example, manufacturing plants or ecological systems in procurement countries are damaged due to heavy rains or droughts, and production is interrupted, this can lead to delivery delays and shortages in imports. Conversely, climate change could alter consumer behavior in key markets or reduce purchasing power in foreign markets – with corresponding effects on the export of goods from Germany.
Possible consequences
In addition to the qualitative analyses, the study authors quantified and modeled three impact chains subject to climate change separately: Changes in labor productivity, variation in agricultural output, and rising sea levels. One thing became clear: Large shortfalls in production and loss of welfare due to climate change must be expected in particular in China, India, South and Southeast Asia, the Mideast, and Africa. Germany as a trading partner might strongly feel the corresponding loss in purchasing power. If deliveries of intermediate inputs from countries strongly vulnerable to climate change are increasingly delayed, qualitatively impaired, or even no longer deliverable to Germany, this can result in significant negative effects for a large number of production enterprises in Germany from many economic sectors.
Improving resilience
What do these developments mean for the future of German foreign trade? The study authors do not recommend reducing Germany's international trade connections in general. Instead, the objective should be a clear analysis of existing climate risks in in trade relationships, a strategic differentiation of these risks, and focused support of adjustment measures in global areas strongly affected by climate change. In doing this, the economy and society are equally challenged, as INFRAS associate partner economy and environment Martin Peter emphasizes: "Looking solely on a national level does not suffice to capture the effects of climate change on the economy. Transnational prevention measures and risk management must increasingly come into focus."
A summary of the results of the Impact CHAIN research project (available in German only, including abstract in English)
More information and studies from INFRAS on this theme (selection, available in German only)
Project team